Three Useful Takeaways from the 2021 Webinar Benchmarks Report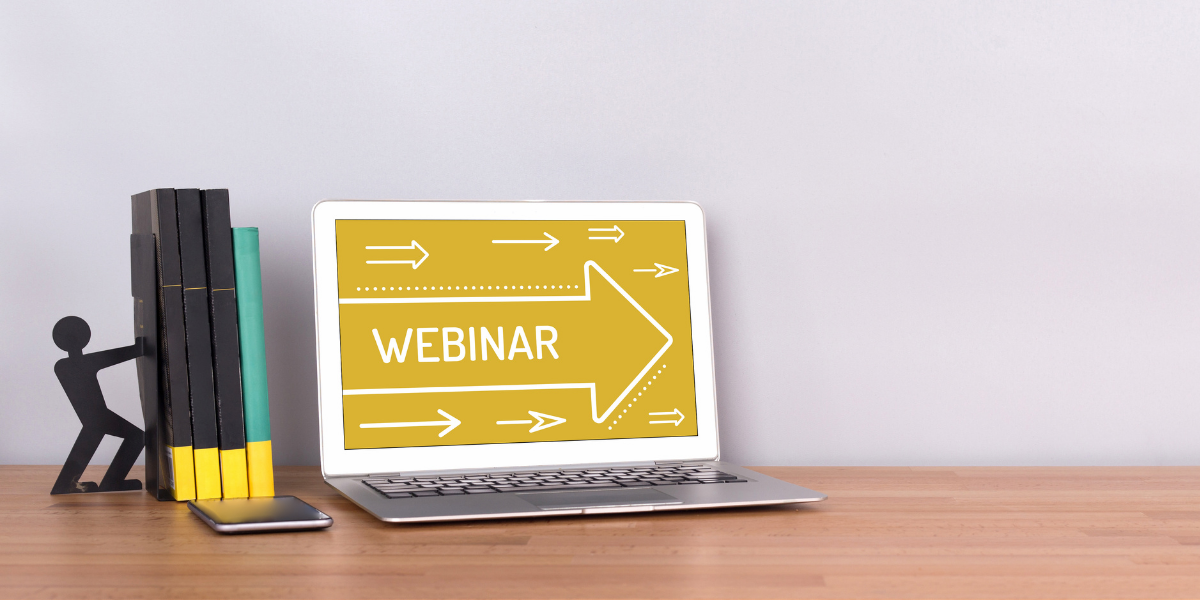 It seems like we're all in the business of webinars these days, so I was intrigued when an invitation to view ON24's 2021 Webinar Benchmarks Report hit my inbox. While most of the association executives we've spoken with recently have expressed frustration with their webinar participation rates, they also acknowledge that webinars will likely remain a part of their education and marketing portfolios moving forward. To identify what works, ON24 analyzed more than 100,000 webinars hosted between January 1-December 31, 2020, by 3,000 organizations. The report is available here, but here's what stood out as actionable information that could help association webinars have greater reach and impact:
Start marketing your webinars months in advance, and don't stop marketing efforts until go-time.

60% of registrants sign up for webinars

one week before an event, and 15% sign up the day of the event. Despite these statistics, longer promotional campaigns actually lead to more registrants because conversion is a process.

The middle of the week is the sweet spot for marketing and hosting webinars.

63% of webinar registrations are generated from promotional emails sent on Tuesday, Wednesday or Thursday. The most popular days to hold webinars are Wednesday and Thursday.

Adjust content and webinar length to the distribution method.

The average viewing time for live webinars is 57 minutes, but the viewing time for on-demand webinars is just 29 minutes.
BONUS: Consider using webinar content to acquire new leads and boost sales of products and services. While associations most often use webinars for training and continuing education, webinars are very effective for sales and lead generation. ON24 highlighted interesting concepts to support this, such as:
Landing pages on which the webinar content is personalized or targeted based on user search

Users and prospects can be drawn in with 'snackable' webinars - two to three-minute webinars in which content is organized into bite-sized chunks that communicate key concepts.

Content hubs can promote on-demand viewing by taking users beyond the Netflix experience by offering up content according to use case.
If webinars will continue to be a part of your strategy moving forward, these insights may help to maximize your results.