Closing a Chapter
Date posted
September 30, 2021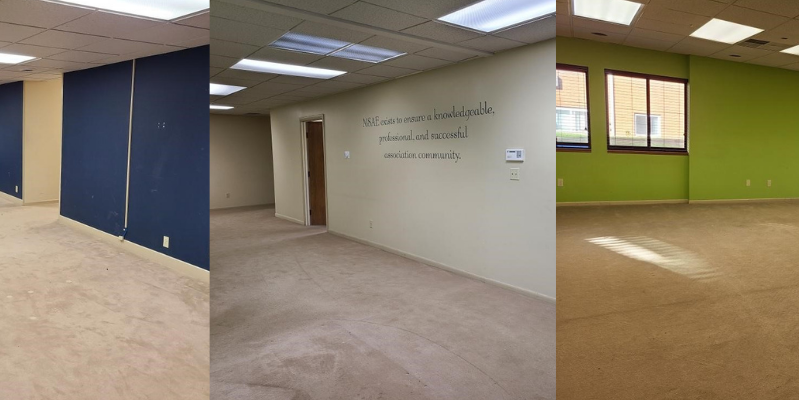 Today is the day. After nearly 15 years and countless training sessions, brown bag lunches, and committee meetings, MSAE's former headquarters at 1350 Haslett Road stands empty. It was fun to visit with members over the last two weeks when they popped in to pick up items. But it was also bittersweet to hear the nostalgia and a little sadness in members' voices as they reminisced about their experiences. Change is difficult.


Change may be even more difficult when it centers on a place where so many people experienced so much. Think about it. Lots of good things happened here - learning and laughter, new opportunities and inspired ideas, unlikely friendships and old-fashioned rivalries. Some tough things happened here, too - hard decisions, candid conversations, and difficult goodbyes. This building has been home to lots of memories. But buildings don't make memories, careers or communities - people do.


As we prepare to close the chapter of MSAE's old headquarters, it seems fitting to mark this transition. It's important that we do so. Because it also marks the beginning of a new chapter for MSAE. A chapter in which we are:
Less encumbered by 'things' and better able to focus on serving members

No longer tethered to a single location but committed to getting closer to you, and

Empowered to align our resources to help the association community focus on recovery.
As we hand the keys over later today, we'll be remembering all those good times, and we'll be thinking about you, the member.


In the coming weeks, MSAE's Board of Directors and I will be able to share more about this chapter with you. But, until then, why not call an association colleague and reminisce about your favorite MSAE memory?