Topouzian, Ellis, Lyon and Goodrich Elected MSAE Officers
Date posted
September 2, 2021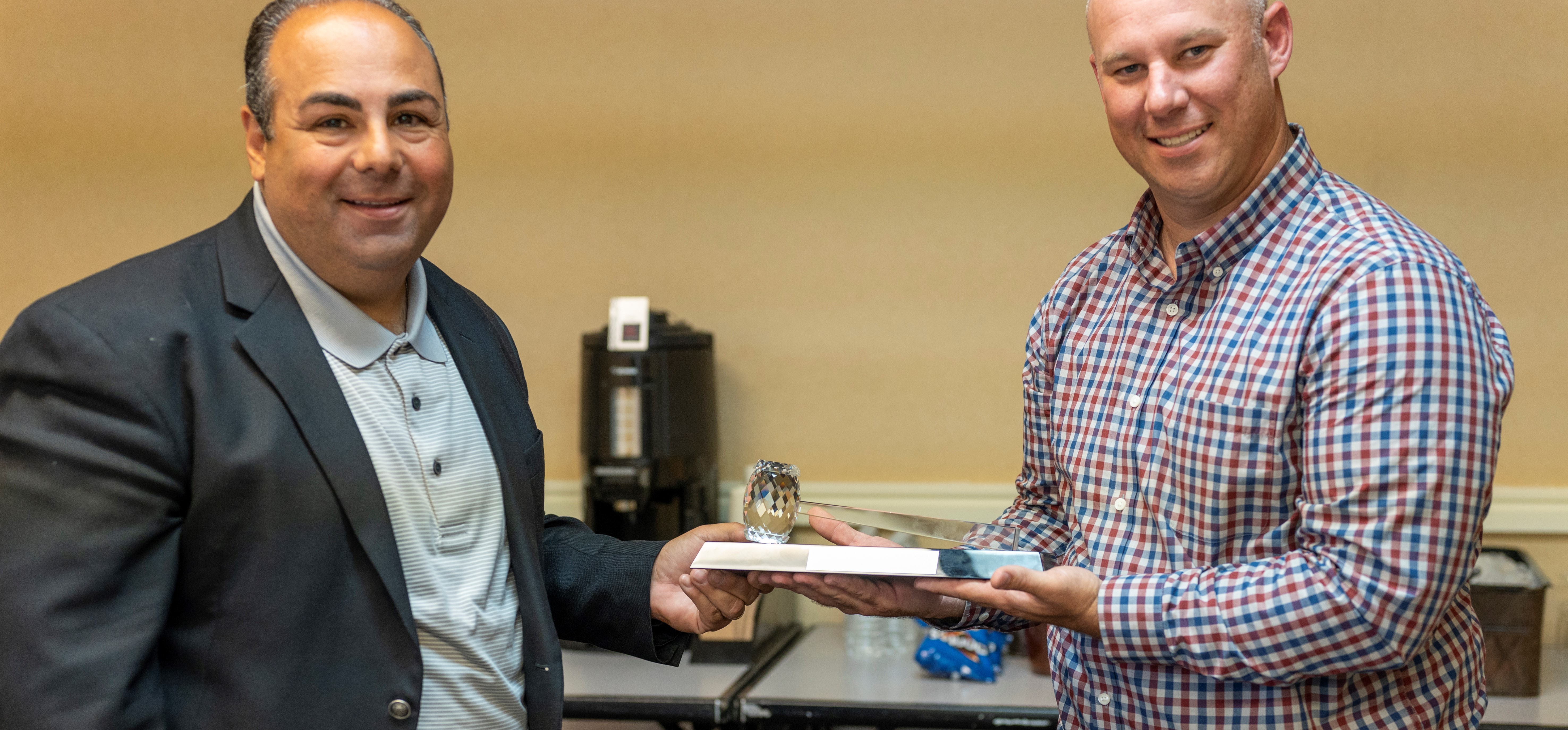 MSAE 2021-22 Chairman of Board Ara Topouzian receives the crystal gavel
from outgoing Chairman Jared Burkhart, CAE
A very special transition of leadership occurred at MSAE's Board of Directors meeting on August 25, 2021. The board elected the 2021-22 officers and recognized the service of directors who were retiring from the board.

Ara Topouzian will serve as Chairman of the Board. Executive Director for the Michigan Venture Capital Association, Topouzian has spent his career in economic development and association management centered in communities in southeast Michigan. Previously, he was President/CEO of the Troy Chamber of Commerce, where he oversaw one of Oakland County's largest Chambers and fostered a thriving business community through regional collaboration. Before that, Topouzian was the City of Novi's Economic Development Director, responsible for linking 2,000-plus large and small businesses with important local, regional, state, and federal resources and information.

Scott Ellis was elected Chair Elect of the Society. As Executive Director of the Michigan Licensed Beverage Association and President/CEO of Michigrain Distillery, Ellis is as passionate about relationships and serving members as he is about the hospitality industry.

Tobi Lyon, CAE, will serve as the Society's Secretary. As Founder and CEO of Ngage Management, Lyon has more than 20 years of experience in all aspects of association management. In addition to founding her own association management company, Lyon has served as Executive Director of ANA-Michigan as well as both the Wyoming and Iowa Nurses Associations.

Lorraine Goodrich, CPA, will serve as Treasurer of MSAE once again. Goodrich is the Chief Financial Officer of the Automotive Industry Action Group and originally served as MSAE Treasurer from 2016-2018. Goodrich's financial expertise will be particularly helpful as the Society navigates key transitions in the coming months.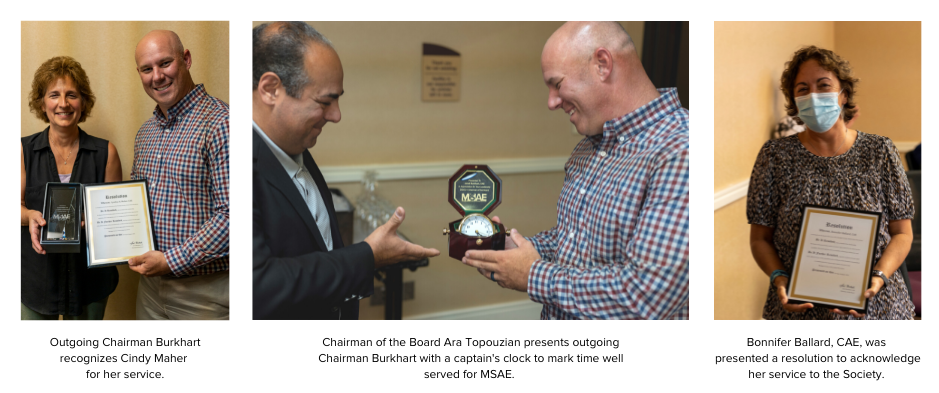 The board honored the service of Cindy Maher, CAE, and Bonnifer Ballard, CAE, both of whom completed their board service. The conference marked the end of seven years of board service for Maher, who served as Chairman for the 2019-20 term and most recently led the Society's Leadership Identification Committee. Ballard completed four years of service, including a one-year term as Secretary and two years leading the Society's Governance Committee, responsible for crucial overhauls to MSAE's bylaws and board policies. Ballard and Maher's service is greatly appreciated, and both will be missed.