Lyon and Small Nominated for MSAE Board Seats
Tobi Lyon, MBA, CAE, and Douglas Small have been nominated for election to MSAE's Board of Directors. The slate, which was presented to the board at its June 30 meeting, was recommended by the Leadership Identification Committee and received unanimous support. "Doug and Tobi's professional experiences and business acumen will be invaluable assets to MSAE at this crucial time," extolled Committee Chair and MSAE Past President Cindy Maher. "We are grateful for their willingness to serve."

About Tobi Lyon, MBA, CAE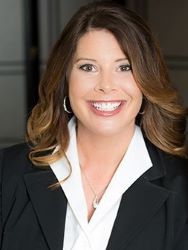 Lyon is CEO & Founder of Ngage Management and is currently fulfilling a one-year appointment to the board left by a vacancy. With a lifelong passion for the power of community and entrepreneurship, Tobi has more than 20 years of experience in all aspects of association management, business development, philanthropy, and marketing. She earned her bachelor's degree in Healthcare Administration at Mount Mercy College in Cedar Rapids, Iowa, and an MBA at the University of Iowa.

Tobi's professional honors and awards received include being named the Greater Lansing 2020 Entrepreneur of the Year, one of Michigan 50 Companies to Watch (2020), 10 over the next 10 from the Lansing Chamber of Commerce (2010), and Top 40 under 40 in Wyoming Who Made A Difference (2008). She currently serves on the Board of Directors for the Habitat for Humanity Capital Region as well as the Michigan Small Business Association's Leadership Council.



About Douglas Small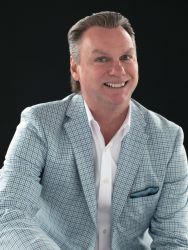 Small is President & Chief Executive Officer for Experience Grand Rapids. Since Small's arrival in 2008, hotel performance has seen record level attainments in room revenue and occupancy for nine consecutive years. Previous to joining Experience Grand Rapids, Small served as Senior Vice President for VISIT DENVER, President of the Syracuse (NY) Convention Bureau, and in senior leadership sales and marketing capacities for destination marketing organizations in Palm Springs (CA) and Dayton (OH), as well as management positions in the lodging industry.

Small was inducted into the Michigan Society of Association Executives Hall of Fame in 2015 and named one of West Michigan's 200 Most Powerful Business Leaders in 2019 and 2020. His community and industry involvement includes serving on the board of directors for the U.S. Travel Association, West Michigan Sports Commission, the Regional Air Alliance of West Michigan, Gerald R. Ford International Airport Authority, and Downtown Grand Rapids Inc. Small is a 1982 graduate of Siena Heights College (Adrian, Michigan) where he majored in Hotel, Restaurant, and Institutional Management.


According to MSAE's Bylaws adopted in August of 2020, Directors are elected to the Board by a single slate during the Annual Business Meeting. Lyon and Small's terms will run through the 2024 Annual Business Meeting.

Our sincere thanks are extended to MSAE's Leadership Identification Committee: