Conference Planning Committee Digs In to Build a Great Event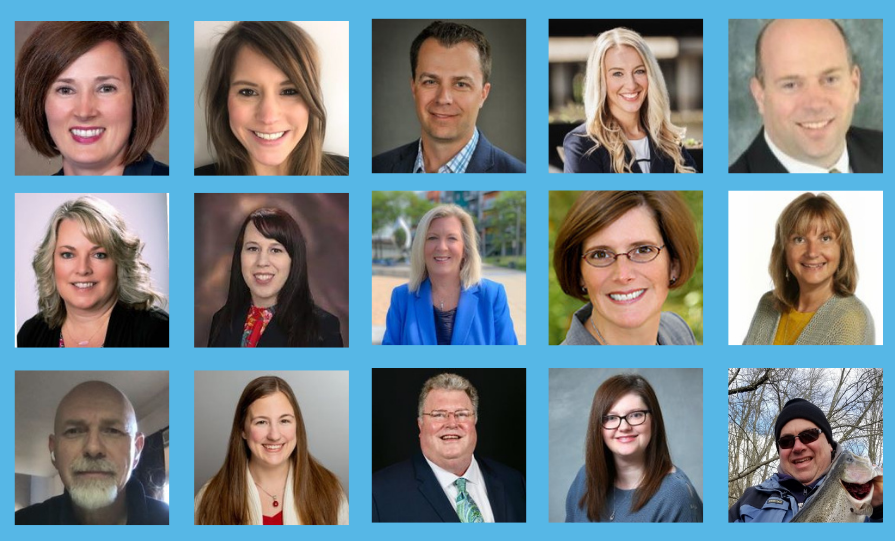 The Planning Committee for MSAE's Annual Conference is hard at work putting together a remarkable learning and networking experience for Michigan's association CEOs and professionals and our industry partners. Bob Doyle, President & CEO of the Michigan Association of Certified Public Accountants, was appointed Conference Chairman by MSAE's Board of Directors and is leading the committee, which is comprised of 15 association executives and professionals and industry partners:
Education & Knowledge Sharing
Rod Crittenden, Executive Vice President of the Michigan Floral Association

Taylor Dempsey, Director of Marketing and Communications at Ngage 

Mary Gettel, CMP, Director of Education at the Health Care Association of Michigan

Erin McDonough, Executive Director of the Insurance Alliance of Michigan

Neil Sheridan, CAE, Executive Director of the Michigan Townships Association

Ellie Strubhar, Events Assistant at the National Association of College University Food Services
Networking 
Matt Ames, Sales Manager at Soaring Eagle Casino & Resort

Mary Chris Hotchkiss, CMP, CTA, Convention Sales & Services Manager at the Greater Lansing CVB

Mike Malach, Executive Director of the Ann Arbor Sports Commission

Denise McGinn, CAE, President & CEO of Association Guidance

Kristy Poore, CMP, CTA, Destination Expert & National Sales Manager at Destination Ann Arbor

Jamie Vecchioni, General Manager of Ann Arbor Marriott Ypsilanti at Eagle Crest
Industry Partner Visibility & Engagement
Arah Johnson, CMP, Vice President of Sales of Crystal Mountain

Mary Platt, Vice President, Sales & Marketing at Chase Creative
The Board of Directors and staff at MSAE are particularly appreciative of this dedicated group of professionals. "The past 15 months have been a challenge for us all," stated Jared Burkhart. MSAE Chairman and Executive Director of Michigan's 'Big I'. "We are particularly grateful that these talented individuals have stepped up to design an experience that will meet the needs of the association industry at this unique time in our history." 

Hosted by the Ann Arbor Marriott Ypsilanti at Eagle Crest with support from Destination Ann Arbor, MSAE's Annual Conference is August 23-25, 2021. Pre-conference activities are Monday, August 23, 2021, and the annual business meeting and conference happen on Tuesday and Wednesday, August 24 & 25, 2021. Register now for what is sure to be an exceptional experience!