Mark Your Calendars for MSAE's 2021 Annual Conference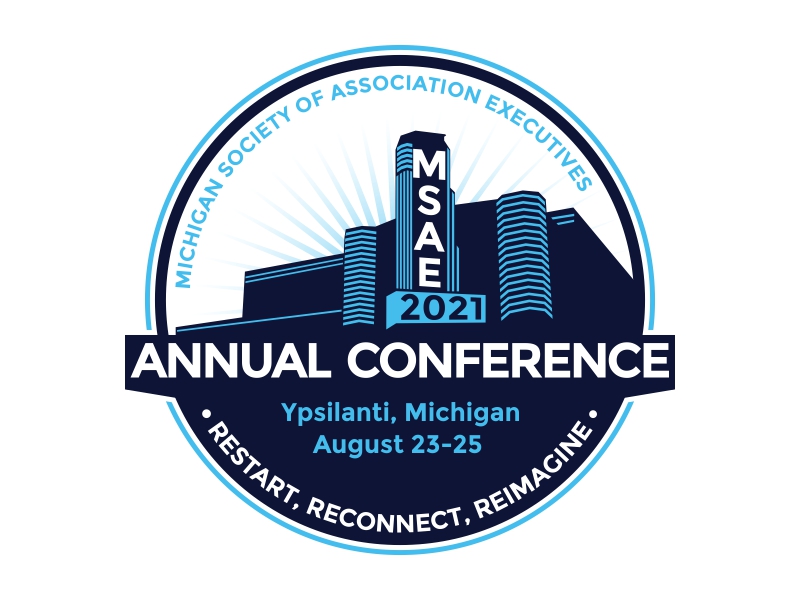 Friends, please take a moment right now to reserve August 23-25, 2021, on your calendar to gather with fellow association colleagues. We are thrilled to announce that MSAE's Annual Conference will occur on those dates at the Ann Arbor Marriott Ypsilanti at Eagle Crest!
This is a much-needed opportunity to share perspectives with fellow executives, discuss critical strategies for moving our teams and organizations forward, and evaluate future possibilities. We'll come together as a community in triumph to reflect on what we've learned and - most importantly - to build a blueprint for the future. We're particularly grateful to the team at Eagle Crest and Destination Ann Arbor for making this event possible despite the past year's challenges.
By design, the three-day event is respectful of both your time and your budget. Crafted to deliver rich learning, idea-sharing, and networking, the conference program minimizes the time you need to be away from your home and office but maximizes your time with colleagues:
Monday, August 23 -

Pre-conference activities (such as an amazing EduTour of Ann Arbor and golf at Eagle Crest's championship golf course with a spectacular view of scenic Ford Lake)

Tuesday, August 24 -

Conference Kick-off, MSAE's Annual Business Meeting, an energizing Keynote, Concurrent Sessions, Roundtables, and fantastic evening festivities

Wednesday, August 25 -

Two powerful Keynotes, Concurrent Sessions, Speed Rounds, the Recognition Luncheon, and a Closing Afternoon Reception with Grab-and-Go Goodies
We hope you will plan to participate! The association community needs to hear your voice and experiences at this critical time. Registration opens next week.
MSAE's Board of Directors and Staff, and the teams at Eagle Crest and Destination Ann Arbor, look forward to seeing you at the 2021 Annual Conference to Restart, Reconnect and Reimagine!