Tune-Up, Climb, Explore, Create and Soar @ MSAE23!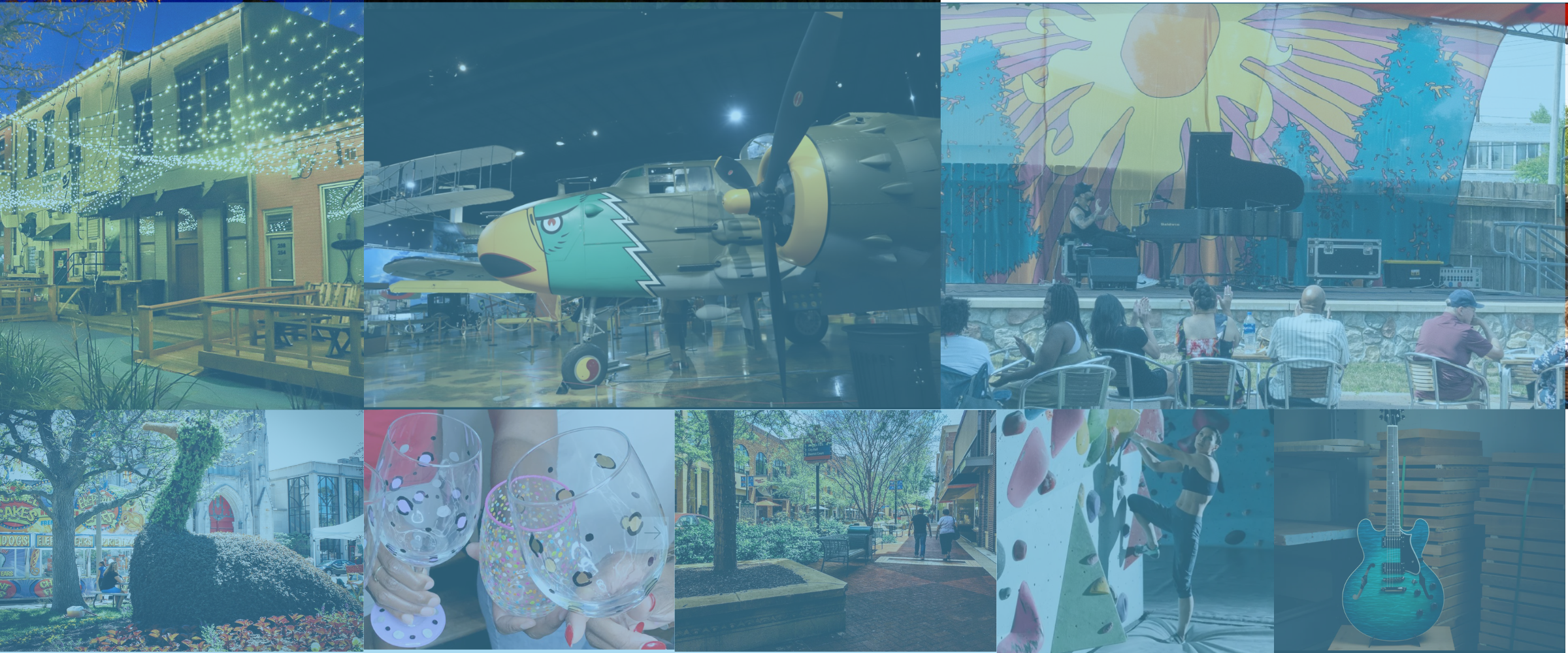 Are you attending MSAE23? Get ready for an unforgettable experience filled with exciting networking opportunities that will leave you inspired, refreshed, and connected. In addition to the informative sessions and insightful discussions, the conference offers a range of engaging activities designed to foster connections and create lasting memories. Here are some not-to-be-missed networking opportunities at the conference:
Dinner & Fun @ Bell's Eccentric Café
Tuesday, August 1, 2023 | 6:15PM - 8:30PM (This activity is included with conference registration.)
Share a memorable evening with colleagues at Bell's Eccentric Café! Indulge in great food, craft beer, and the acoustic talents of Larry Lowis while networking with fellow attendees. Bell's Brewery, the oldest existing craft brewery east of Colorado, promises a unique experience. From their iconic beers like Oberon and Two Hearted Ale to experimental ales, you'll have the chance to savor a variety of craft brews while enjoying the cozy ambiance and exceptional service of Bell's Eccentric Café.
An Evening in the Sky!
Monday, July 31, 2023 | 6:30PM - 9:30PM (This activity requires an additional registration.)
Prepare for an unforgettable night at the AirZoo in Kalamazoo. Discover the wonders of aviation and aerospace as you wander through captivating exhibits and enjoy tantalizing fare and cocktails. With over 100 rare air and spacecraft, interactive exhibits, and flight-based rides, the AirZoo offers an immersive experience that combines entertainment with education. Connect with colleagues while unleashing your curiosity and embarking on an incredible journey through the skies.
Pre-Conference Experience Options:
Monday, July 31, 2023 | 1:45PM - 6PM (Times vary.) (These activities require additional registration.)
Colors & Cocktails at Hilton Garden Inn
Take a break from the conference sessions and unleash your creativity at Colors & Cocktails. Join the Mobile Art Party and paint your masterpiece on a glassware of your choice. Let your imagination run wild while enjoying snacks and beverages, whether it's a flower vase, stemless wine glass, or beer stein. With step-by-step guidance from experienced art instructors, you'll learn techniques, explore your creativity, and leave with a unique piece of art.
Guitar Factory & MicroBrewery Tour
Immerse yourself in the rich history of guitar-making with an exclusive behind-the-scenes tour of Heritage Guitars. Explore the iconic factory once home to Gibson Guitars and witness the craftsmanship that goes into creating these American-made instruments. Afterward, visit Brewery Outre's Taproom, where you'll enjoy flights of delicious craft beer and gain insights from Ted Linabury, the founder and head brewer.
Rock Climbing & Juicy Leaf
Rock Climbing & Juicy Leaf offers the perfect combination for those seeking adventure and wellness. Climb Kalamazoo provides a unique climbing experience suitable for all skill levels. Receive guidance from professionals and challenge yourself in their spacious climbing facility. Afterward, replenish your energy with freshly pressed juices from Juicy Leaf. This local business prioritizes your health and well-being.
Embrace the Moment!
Take advantage of these exciting networking opportunities at MSAE23! Full conference details are available here. Engage in creative activities, explore the local culture, and connect with industry professionals. Expand your network, spark new ideas, and make lasting connections that will propel your career forward.
Prepare for an extraordinary conference experience combining education, inspiration, and memorable moments!